Rely on the most widely deployed observability solution, built on the proven ELK Stack to converge metrics, logs, and traces, delivering unified visibility and actionable insights.
Learn why Elastic was named a Visionary in the 2022 Gartner Magic Quadrant for Application Performance Monitoring.
Learn more
Discover key requirements you should keep in mind when choosing an observability solution.
Download the ebook
Elastic Observability earns EMA's Top 3 award for Automatic End-to-End Observability. Read the report to find out how it increases developer productivity.
Learn more
THE ELASTIC OBSERVABILITY SOLUTION
To effectively monitor and gain insights across your cloud-native and distributed systems, you need to aggregate all your observability data in one solution. Break down silos by bringing together application, infrastructure, and user telemetry data for end-to-end observability on a single platform.
The Elastic observability difference
As more workloads move to the cloud, Elastic Observability ensures you have  visibility into the most complex hybrid and multi-cloud environments. Ingest metrics, logs, and traces quickly and easily from applications and infrastructure hosted in a data center or on cloud providers such as AWS, Microsoft Azure, and Google Cloud to unify and visualize all data in one place for successful cloud migration and app modernization.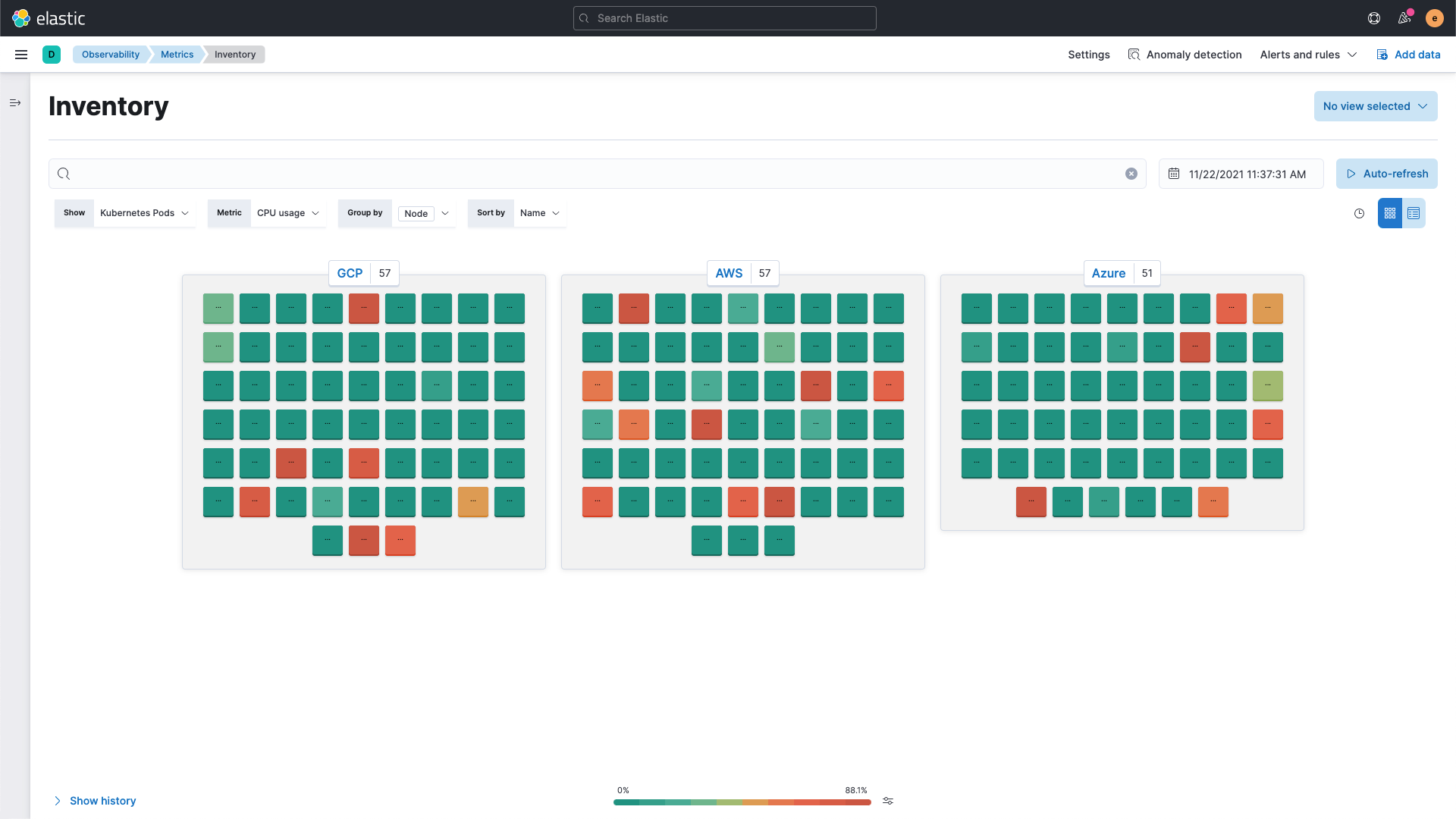 Seamlessly observe cloud-native and microservices technologies such as Kubernetes (K8s) and serverless. Correlate and map dependencies between your application and infrastructure and investigate issues with a single click.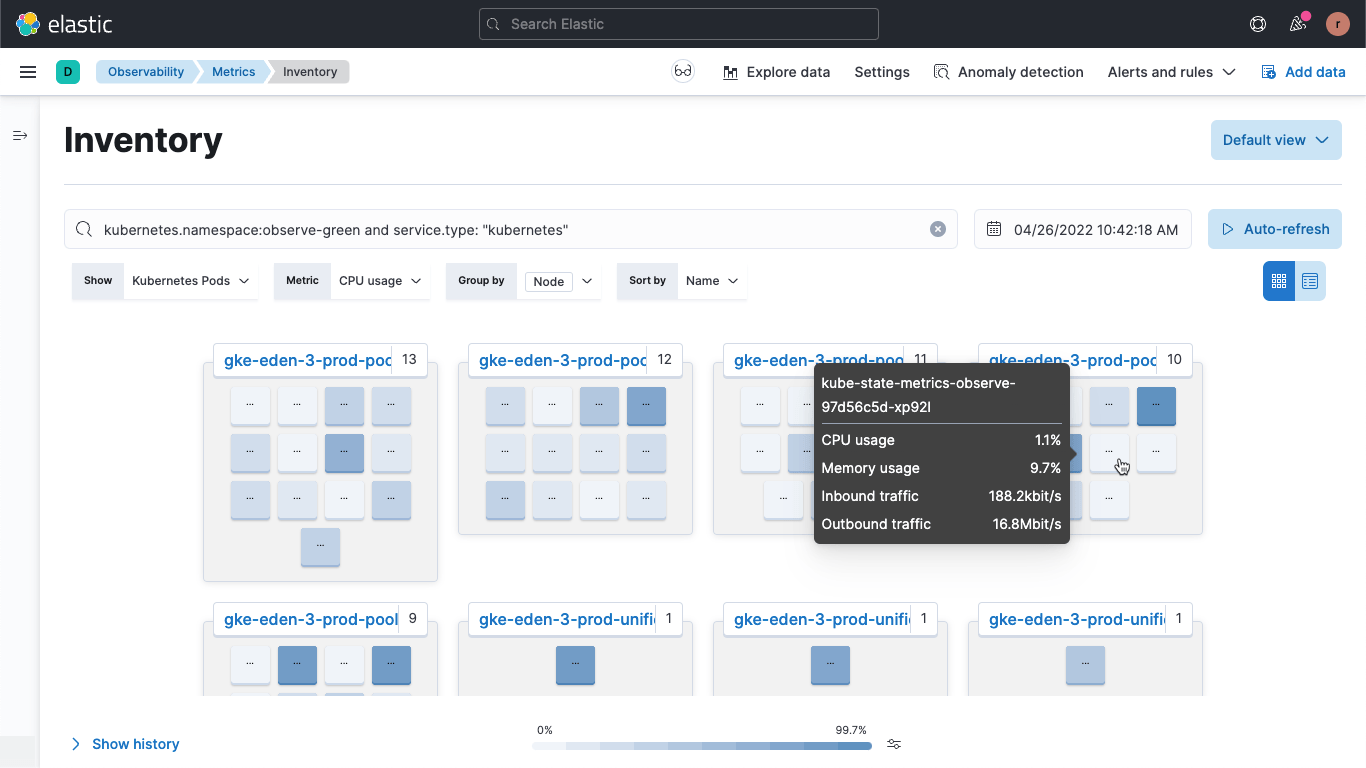 Collect telemetry data seamlessly — ingest all business and operational data with Elastic integrations, including support for open instrumentation standards and open source projects such as OpenTelemetry, Jaeger, and Prometheus. Consolidate monitoring tools and efficiently store high cardinality data at affordable costs to visualize and analyze historical trends.
Gain complete visibility of your entire environment from dev, stage to production. Remove silos across the software development lifecycle, gaining the ability to compare, contrast, and correlate software efficiency. Quickly identify any deltas in performance, in canary deployments, blue/green, or A/B testing. Get better visibility into your software pipelines with CI/CD observability.
Take advantage of AIOps with anomaly detection across all your user, application, and infrastructure data with zero configuration work. Built-in machine learning automatically correlates anomalies to downstream data and dependencies to find the root cause for debugging issues. The data-agnostic machine learning engine can easily be extended to support any data ingested into Elastic and improve productivity for developer, SRE, and DevOps teams.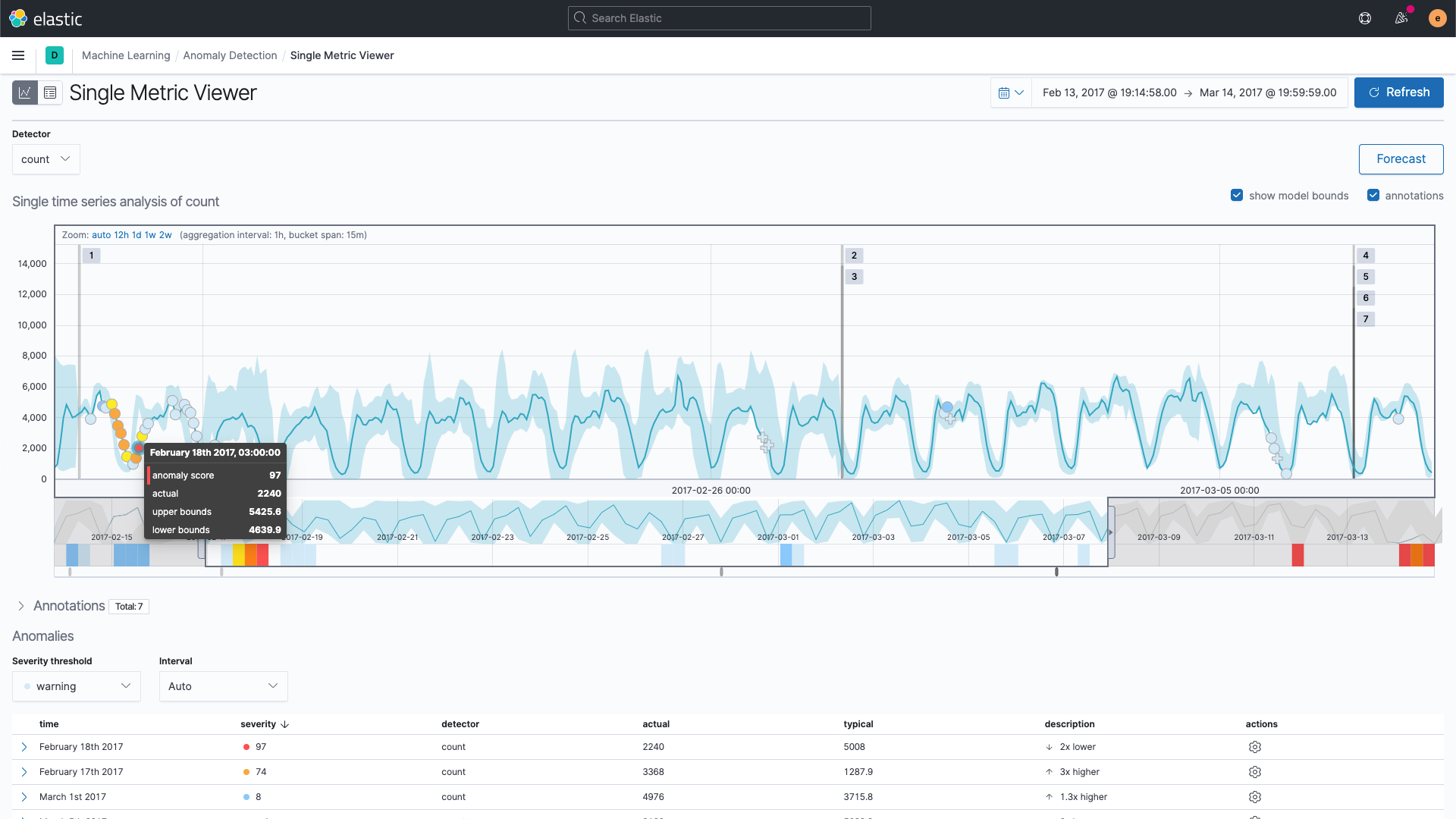 Proactively monitor user journeys and catch issues before your users do. Verify the health of hosts, services, and APIs. Track performance and availability across all regions and on all devices with metrics such as page loads, requests, and latency.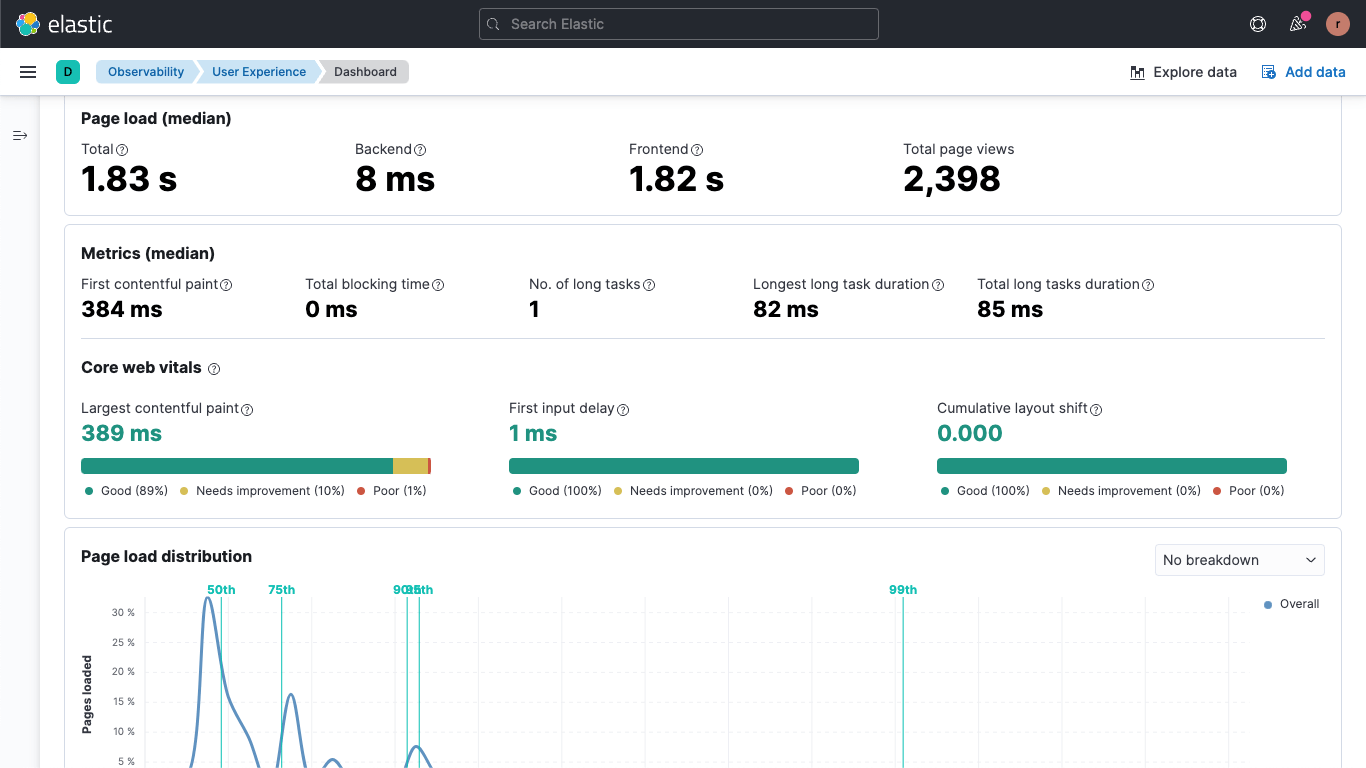 Ingest all your telemetry data with high cardinality and dimensionality. Add metadata for context, and analyze it in real time for fast root cause analysis and application optimization. Get actionable insights into your serverless, microservices, and cloud-native environments to optimize user experiences. Keep mission-critical applications running smoothly by finding and predictively resolving problems before they impact your business.
Customer Spotlight

"We used to take days to find out where a problem was. Now we're doing it in a matter of minutes with Elastic, and our customers are the benefactors. This reduction in mean time to resolution was something we couldn't do with our legacy solutions."

– Ali Rey, Vice President of Cloud and Data Platforms, Emirates NBD

Customer Spotlight

"Elastic APM enables us to dig into how clients use your products in granular detail and apply this knowledge to make improvements to our service. For example, using traces, Sitecore can quickly identify performance bottlenecks across the entire application stack and implement improvements with surgical precision."

– Alex Stewart-James, Director - Technical Program Management, Sitecore

Customer Spotlight

"Together with experts from Devoteam, we have ensured that, by means of central Elastic Observability monitoring, De Watergroep has insight and control over crucial IT processes."

- Frank Coucke, Team Manager Integration, Monitoring & BI at De Watergroep